🐙🎨 ABYSSAL ARTIFACTS PAINTING CONTEST 🎨🐙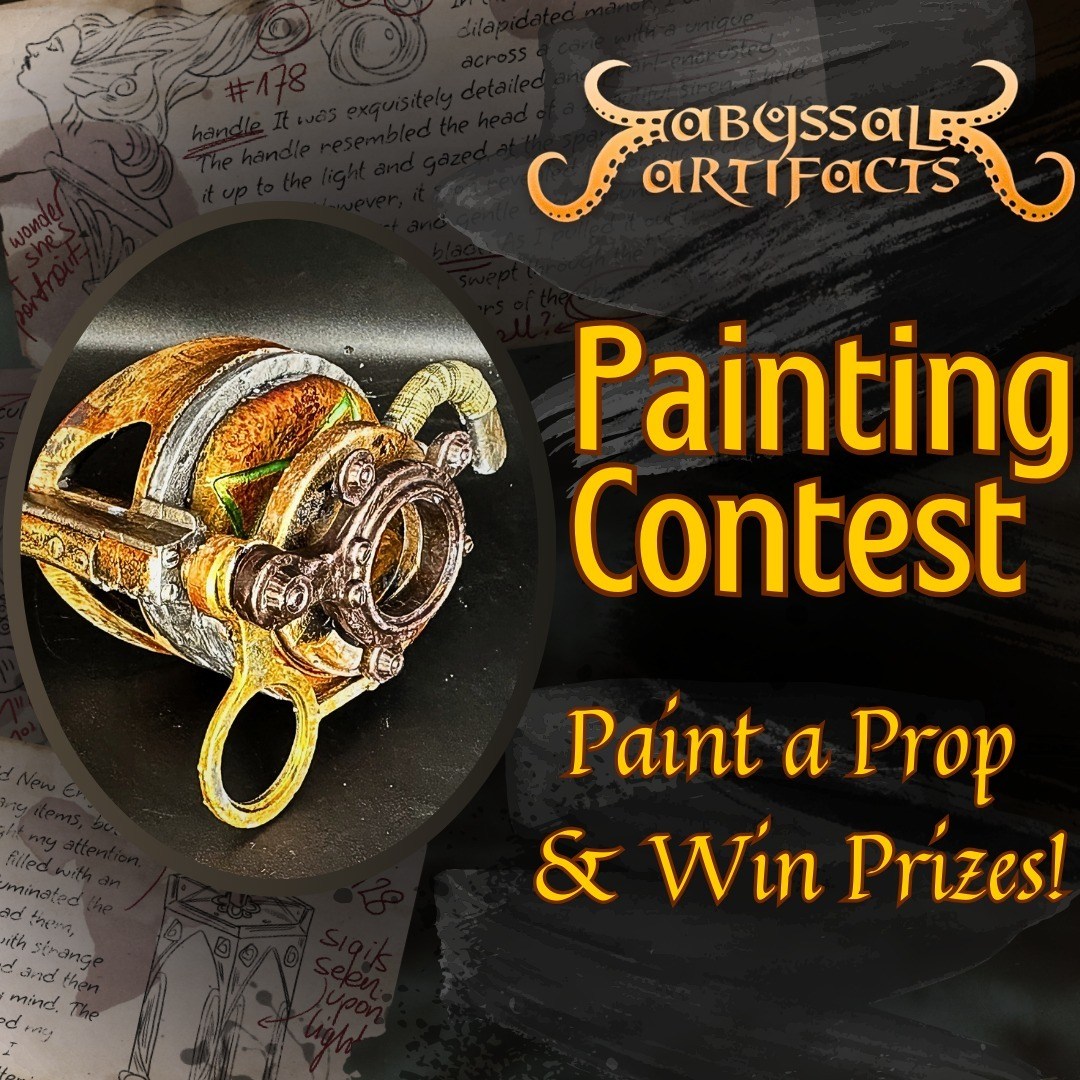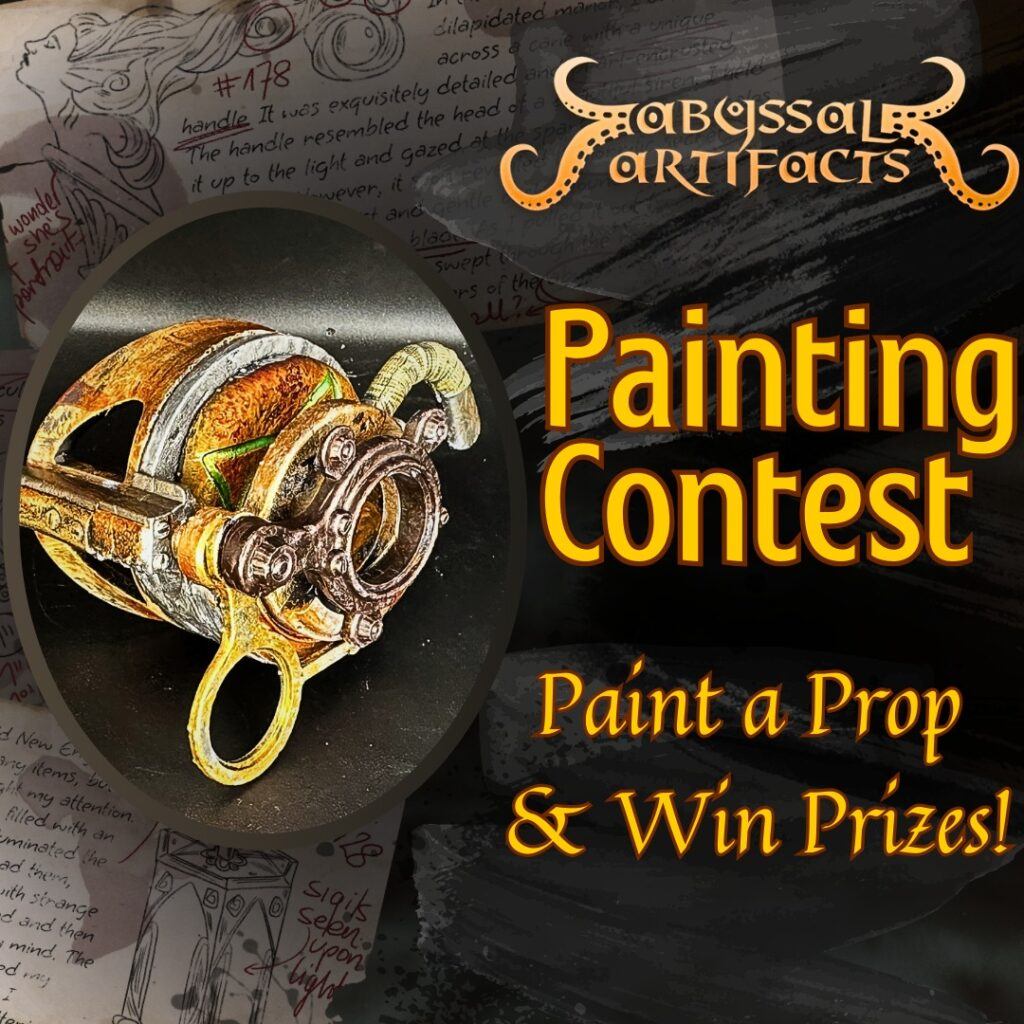 Salutations, mortals. The Old Ones are proud of your madness, that led you deep into the Abyss. As a result, they wish to reward you if you demonstrate that you are a true devotee of the darkness…
In other words – guys, we are making the Abyssal Artifacts painting contest! 🎉
Still not backed Abyssal Artifacts? You can do it here!
https://www.myminifactory.com/frontier/abyssal-artifacts-2145
👉 The rules are simple – choose ONE model from the Abyssal Artifacts campaign, paint it, and share it below THIS Facebook post: https://www.facebook.com/photo/?fbid=630165009325373&set=a.410778644597345 , OR via Instagram, with hashtag #abyssalartifactscontest and of course tag @Props&Beyond (please make sure that your account is public).
👉 The contest is open for everyone, on all levels of advancement. We will assess not only your painting skills but also creativity!
Tempted? Then the only thing left to do is to print out your favorite model, grab your brushes and do the work!
🏆 PRIZES 🏆
1st Place: $100 Voucher for Props&Beyond store + Free Prop-Drop Subscription
2nd Place: $50 Voucher for Props&Beyond store + Free Prop-Drop Subscription
3rd Place: $30 Voucher for Props&Beyond store + Free Prop-Drop Subscription
Read more here:
https://www.myminifactory.com/story/edit/abyssal-artifacts-painting-contest-652feaf008217