🧙‍♀️ Puzzles and Props – Volume 2: WIN THE ALL-IN PLEDGE! 🧙‍♀️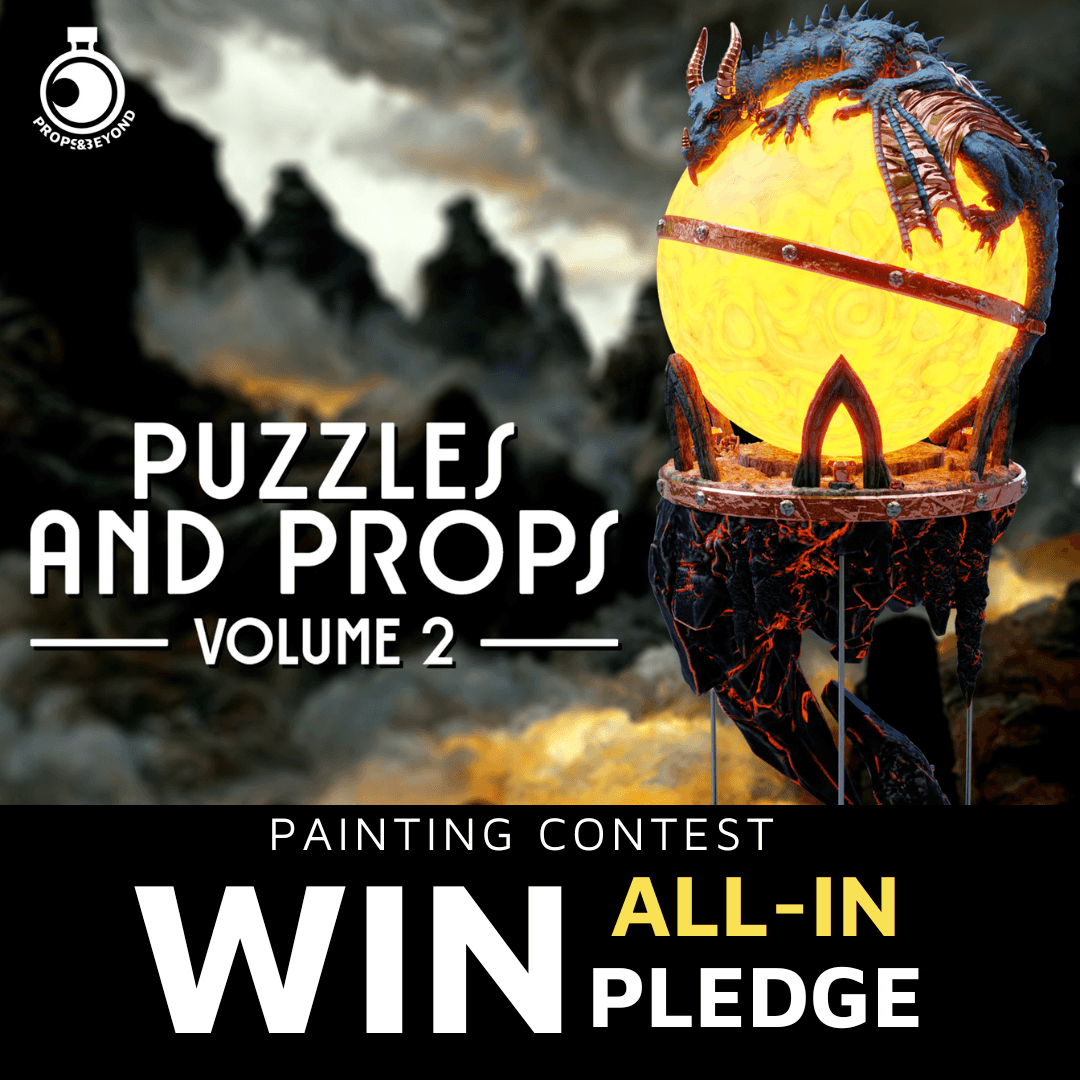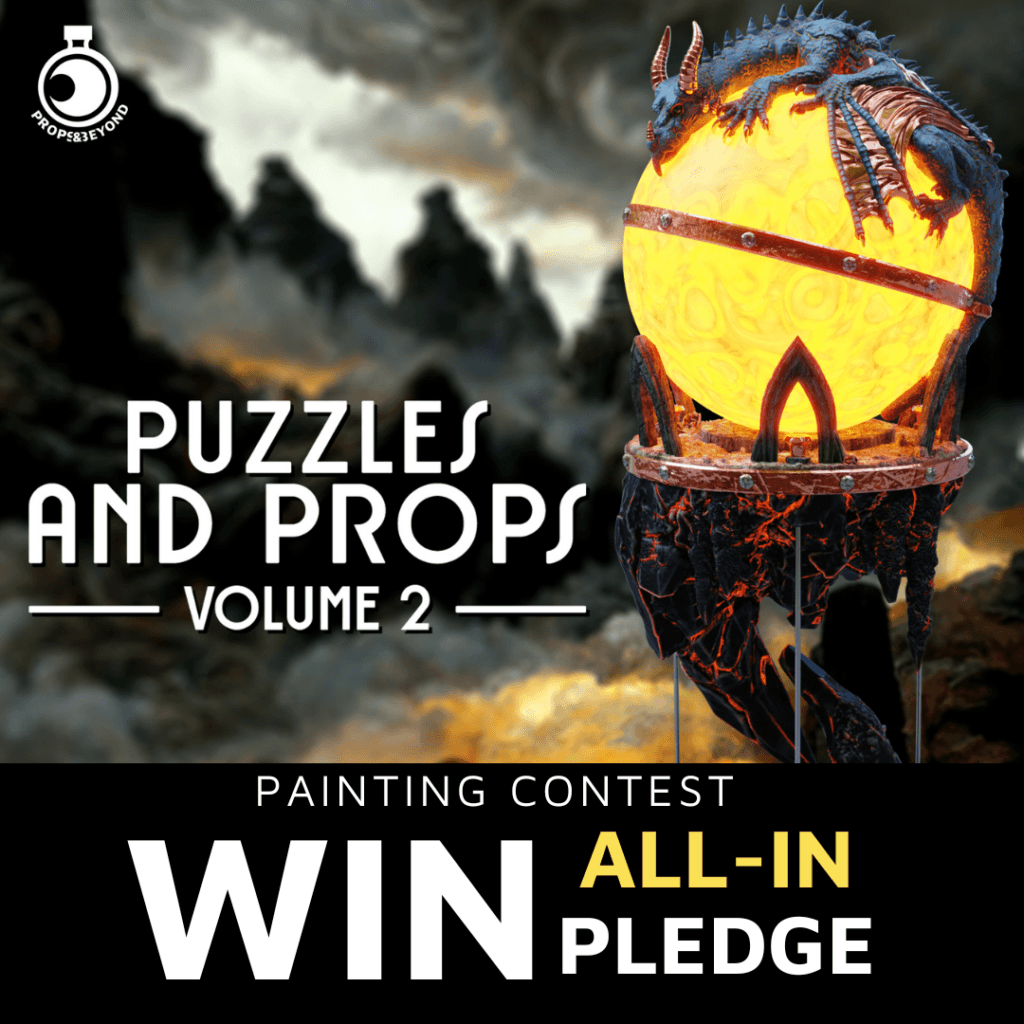 Within the Puzzles and Props – Volume 2 we are going to release over 150 STLs that you can use during your tabletop adventures, gift to your friends, or try to print them and solve the puzzles yourself! Today we proudly announce the related competition! For the winners await TWO ALL-IN PLEDGE BUNDLES full of printable models introduced by the Puzzles and Props – Volume 2!
To take part in this competition you need to complete a few steps:
💥 Download This FREE Orb of Dragonkind: https://www.myminifactory.com/frontier/puzzles-and-props-volume-2-1182
💥 Make it a captivating prop that everyone would like in their collection.
💥 Take some beautiful pictures.
💥 Post them in the comments section below THIS post:
https://www.facebook.com/propsandbeyond/posts/pfbid014xecmmAzydS1X1dNfS4HeCFuwkUDzpZkpPrWYGxWechHLmqaEpfpKveQ4rLuBBpl
Your entry can be posted in the comments section below that post, or on Instagram using BOTH our special tags: #puzzlesandprops2 #propsandbeyond
There is a deadline tho! Remember to post your entry on October 31st.
Would like to help us and support the project? Give us a shoutout! Share tour works on FB groups, add our hashtags below your Instagram posts, and spread the news amongst your friends!
Good luck and happy painting! 🌞
Facebook contest terms:
Puzzles and Props – Volume 2: Win the All-In Pledge panting contest is open to everyone above 18 years old.
By submitting your entry, you fully agree to the terms of the contest.
Entries will be accepted from the post's publication time until October 31st 11:59 PM (UTC). The most recent comment edit will be chosen at that time if any occur.
You submit a contest entry by publishing a comment below the main contest post or through IG tagged as BOTH #puzzlesandprops2 #propsandbeyond
The winning entry will be decided by a jury, consisting of Puzzles and Props vol 2 creators (including a pro miniature painter!).
The pic of the contest entry needs to show the paintjob fully. That's why we won't accept entries with a shorter edge less than 1080px. The pic can't be edited. Preferably taken in daylight. We reserve the right to ask a contestant to change the pic if needed – in such case a new one has to be added within the next 24h.
The prize for the authors of the two best entries will be a full All-In Bundle that will contain all the models included in stretch goals reached during the campaign.
The winner shall contact us to claim the prize within 30 days from the date of the contest's settlement. Otherwise, the prize will lapse.
By submitting an entry, you give us the right to use your model pics afterward.
By entering this contest, you agree to a complete release of Facebook from any or all liability in connection with this contest.
The contest is in no way sponsored, endorsed, administered by, or associated with Facebook.