January Prop Drop Preview!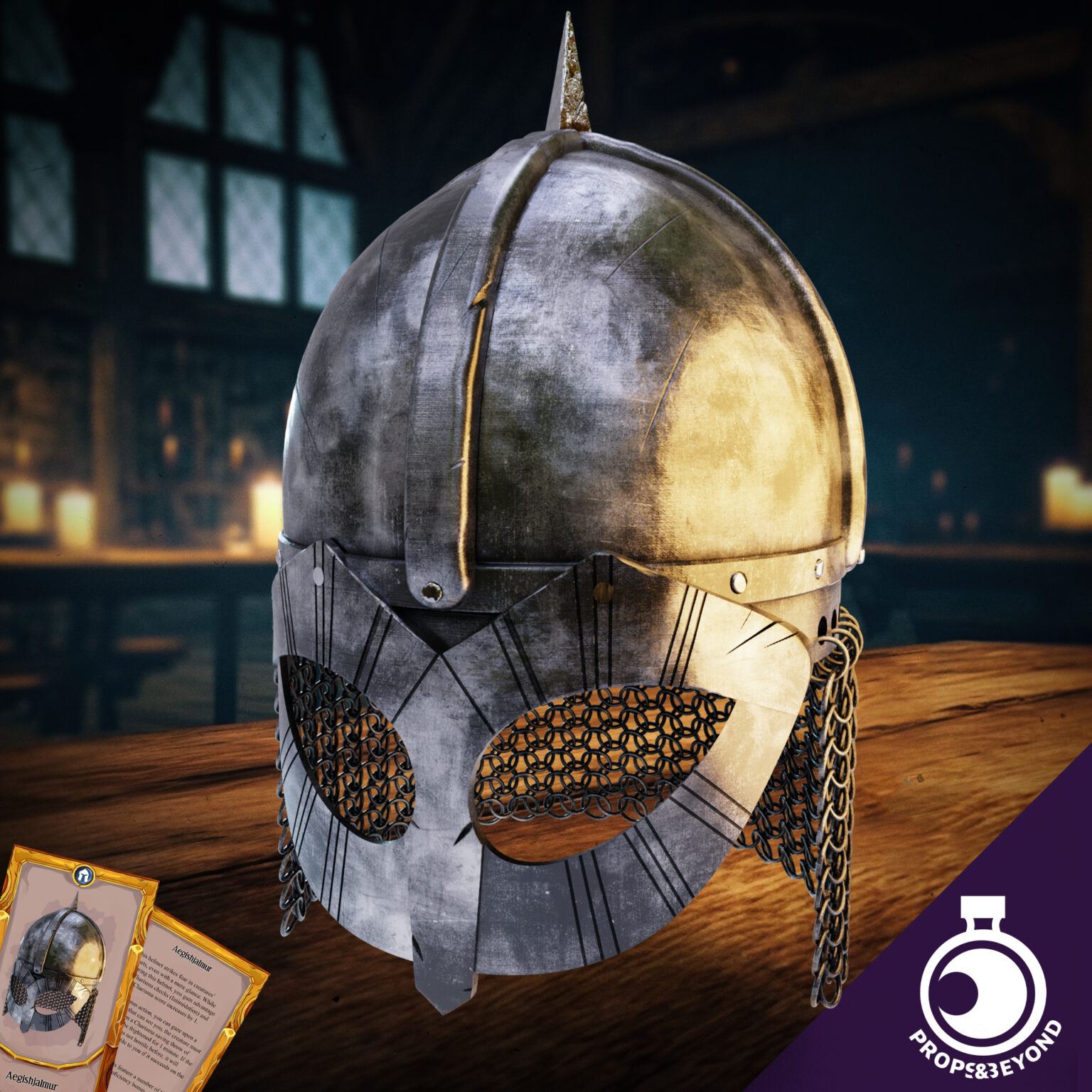 Next month is all about Vikings, with historical items and some fantasy mixed in.
Aegishjalmur – full size viking helmet
Beard Beads – four designs
Dainsleif – full size viking sword
Draupnir Ring
Mjölnir Amulet
Odin's Guard – viking wolf head bracelet
Silver Penningar – viking coin
Tankard of Feasting
Ullr's Axe – full size axe
Vegvísir Shield – full size item
Viking Tortoise Brooch
Viking Pauldrons – throwback item
Viking Blowing Horn – throwback item
All items come with a DnD item card!