The Printing Goes Ever On, the tabletop miniatures and terrain part of our Studio, is celebrating its 3rd birthday this month!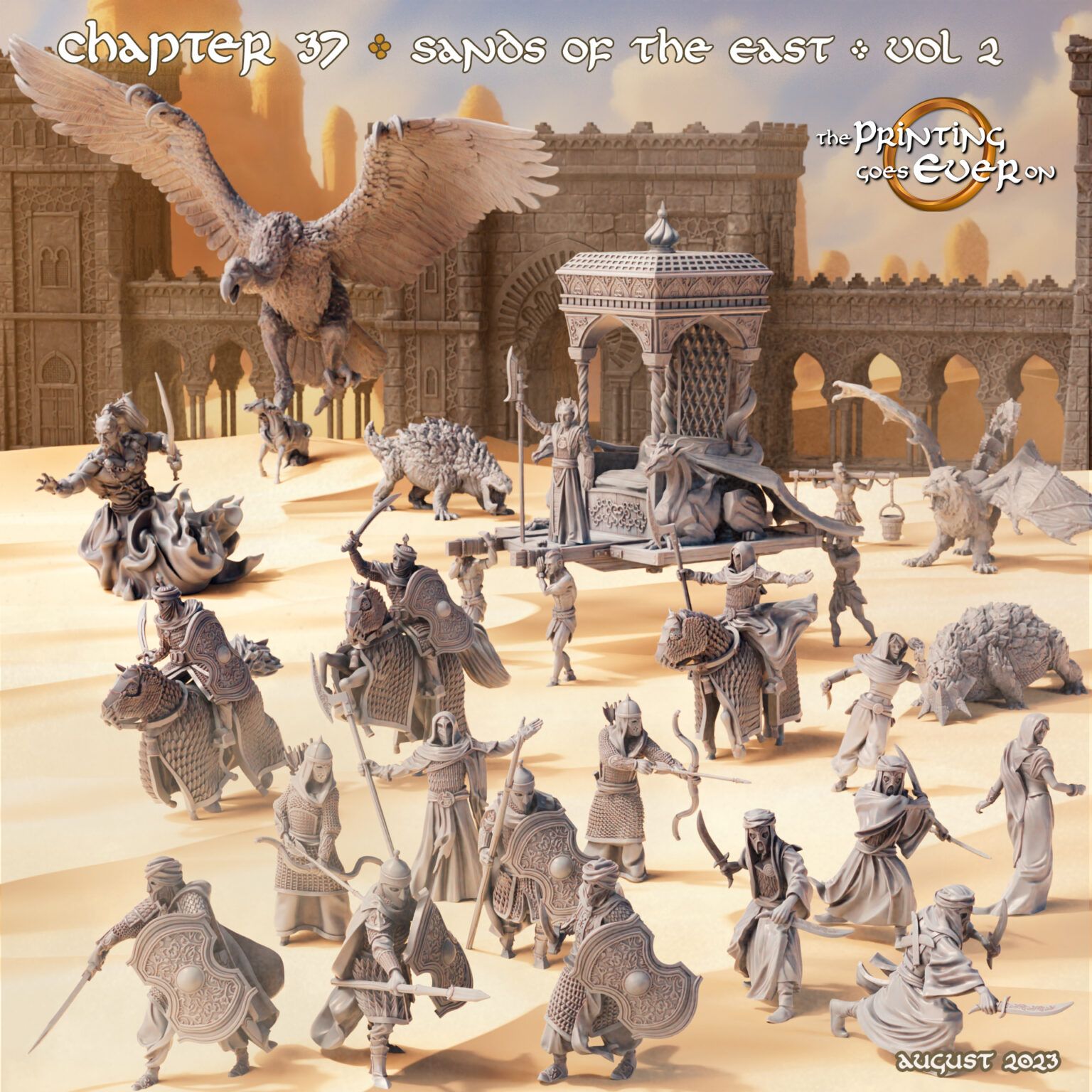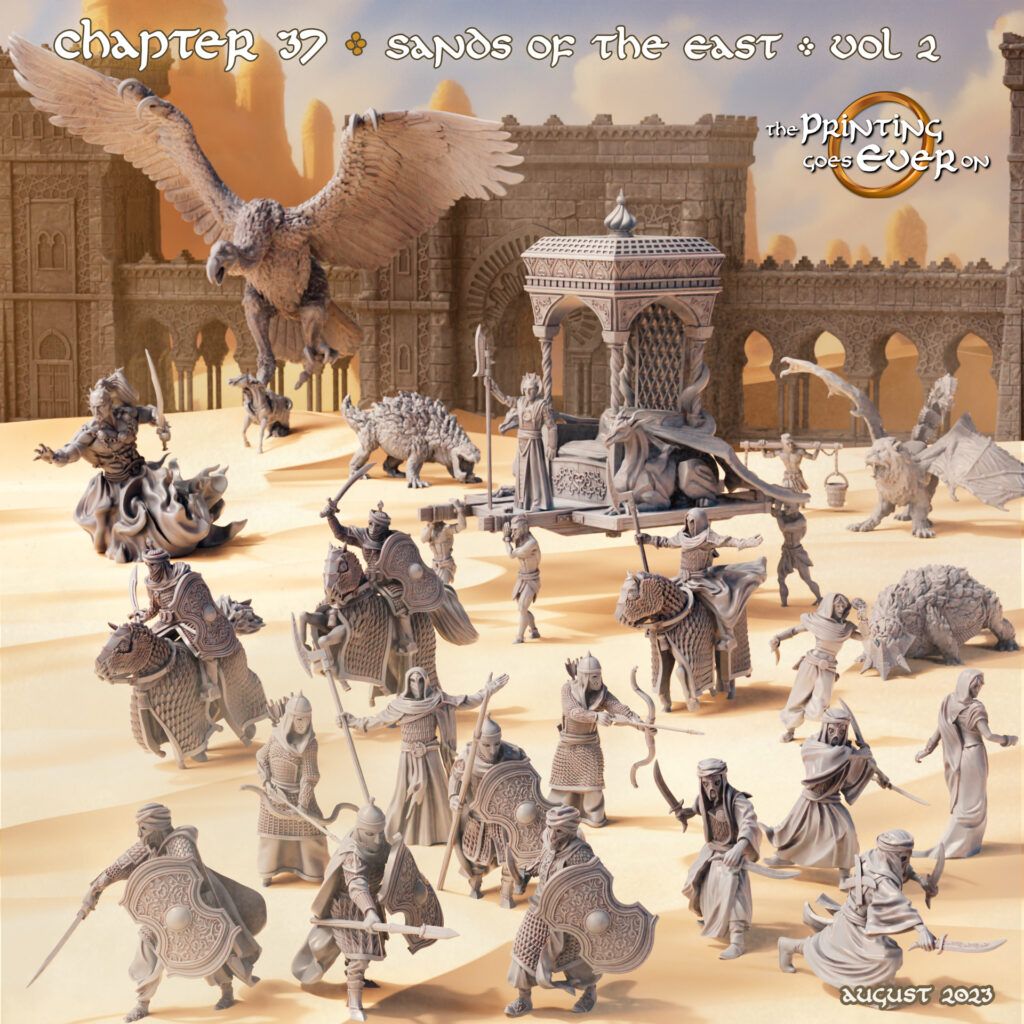 Check out TPGEO on Patreon:
https://www.patreon.com/ThePrintingGoesEverOn
and MMF Tribes:
https://www.myminifactory.com/users/the-printing-goes-ever-on
To celebrate, we've got some awesome goodies prepared for this month:
1️⃣ Chapter 37 – Sands of the East – Vol. 2, with an amazing set of monsters, minis and terrain and of course our Welcome Trove for newcomers.
2️⃣ A whopping 60% storewide discount, instead of the usual 40%. Best chance to get them Chapter bundles for cheap! Code found here: https://www.patreon.com/posts/minus-60-epic-87080601
3️⃣ All Patrons get 3 FREE CUSTOMIZER EXPORTS from each Faction! Just open our web app: https://www.theprintinggoeseveron.com/customizer/ and click the LOGIN WITH PATREON button. If you don't own a bundle, you will see the available free downloads. Note: mini or pre-supported bits export counts as 1 export, so choose wisely!
4️⃣ If you missed Chapter 36, it's available for about $12 (vs the retail $65) just in August. This way you can easily complete the Easterners collection. Find the discount code in Welcome Notes after joining.
5️⃣ To keep the "three" theme, we're letting go the extra 3 months for each 9 month or longer Patrons, so you get the 12 month Longstay Gift – the Mighty Dragon before you hit the one year mark.
Props&Beyond members are also getting a freebie, the Adobe residence building, printable without supports!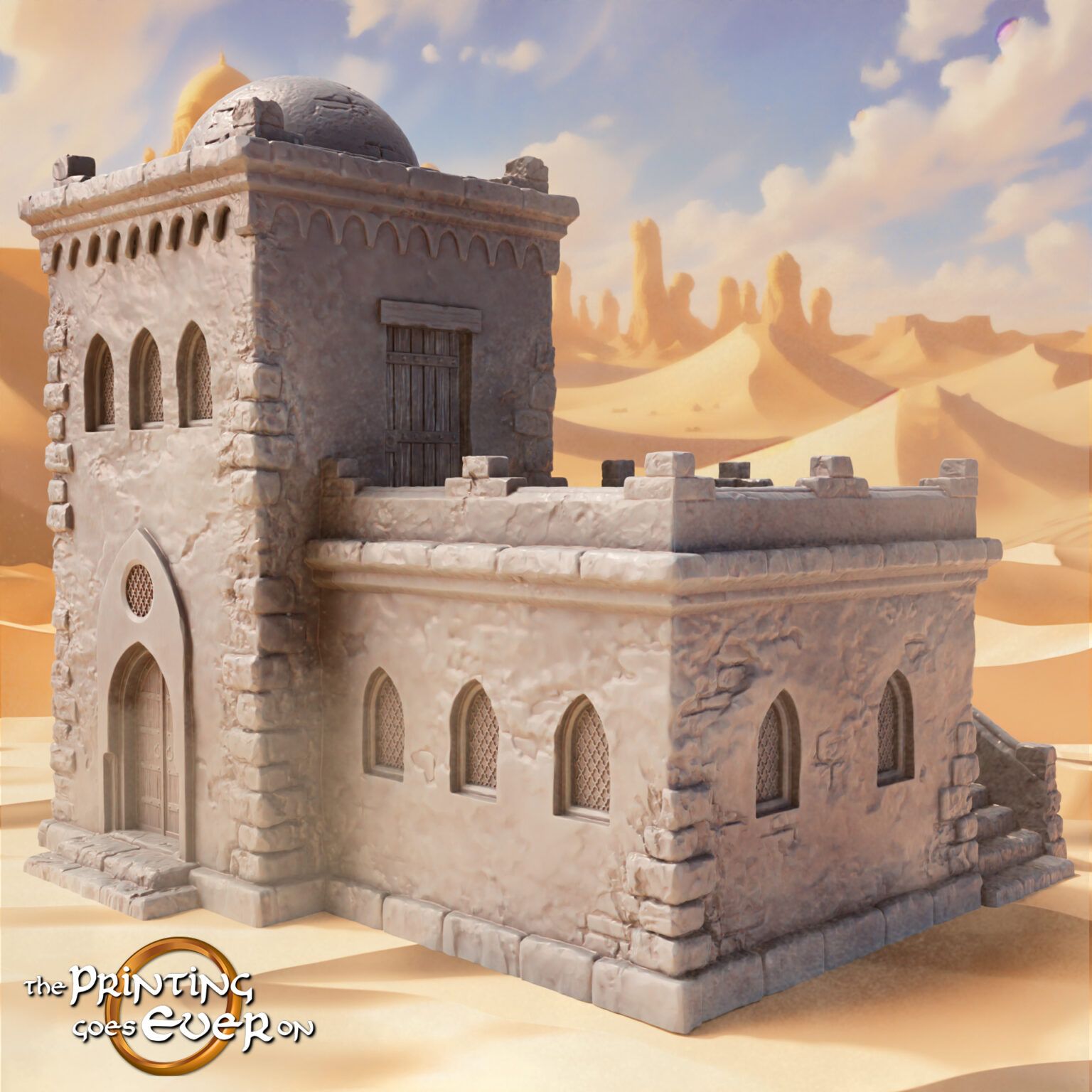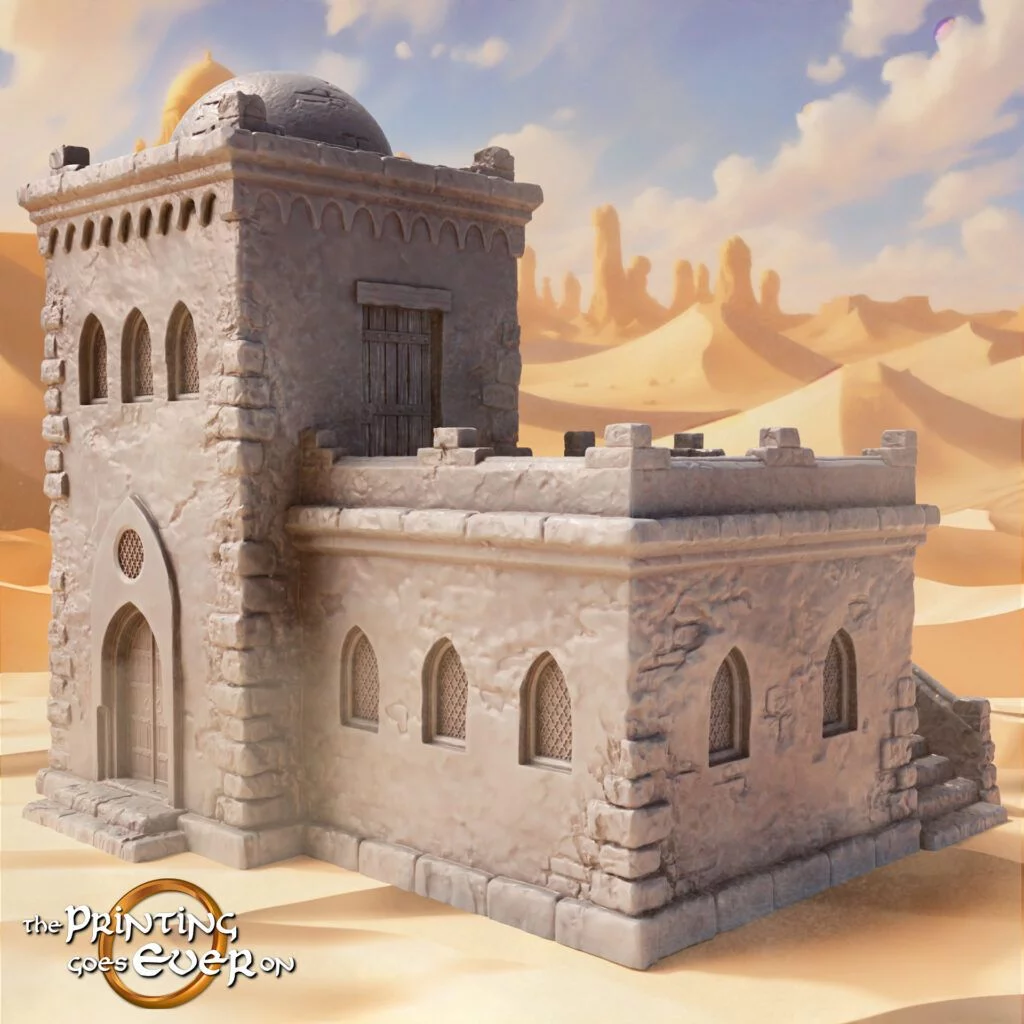 It's been added to your P&B Library under the August 2023 Prop Drop downloads:
https://propsandbeyond.com/shop/august-2023-prop-drop-alchemists-repository/
Adobe residence. Stable construction with thick walls. This house appears to be similar to many others in the Empire, but it is different. Lights sparkle through the vibrant stained glass windows every night, and laughter fills the rooms. On chilly nights, the terrace is packed with people dressed in colorful clothes. The property is owned by Razim, a musician who entertains his visitors almost every day. Everyone admires him for his cheerfulness and good attitude, but they are unaware that he is keeping an ulterior motive for these parties.
Razim worked as a snake charmer as a boy and one day met the future Emperor. The royal youngster was taken aback by Razim's directness and honesty, so when he became Emperor, he invited Razim to the palace as a musician. Razim has proven throughout the years that he can be trusted, so when suspicious things began to happen in the Empire, he was ordered to gather information from citizens.
Razim bought the property in the city center from an elderly man who needed money to pay off his loans. To the old man's surprise, he permitted him to stay. Very thankful, he told Razim that the house once belonged to the man who created the cult 'The Serpent's Blessing' and showed him the secret cellar. Inside, Razim discovered antique artifacts, buried writings, and predictions that terrified him… He decided to keep an eye on the Serpents.
Razim, with his royal contacts and money, turned the house into an unofficial entertainment center where people from all over the Empire wanted to hang out. Treating them with the best wine, Razim learned more and more about things that were happening in the streets. But it all came down to the cult.
Twenty years later, the Emperor's daughter, Samara, came to Razim's house asking about the Serpent's High Priest. Razim quickly realized that Samara was working against the cult. He determined that she and her companions would meet at his house, where they could make their plans in safety. Amidst the bustle of talk and music, no one suspected a thing.
As a result, this ordinary mansion became the most significant building in the entire Empire.