Thank you all so much for taking a part in our December contest! This time the competition enjoyed great interests that exceeded our expectations! With such a large amount of brilliant and masterful works, it was a really hard nut to crack to select the winners but, eventually, we've managed!
Check out some of the entries!
IN 3RD PLACE:
Hand of the ArchLich by Keith David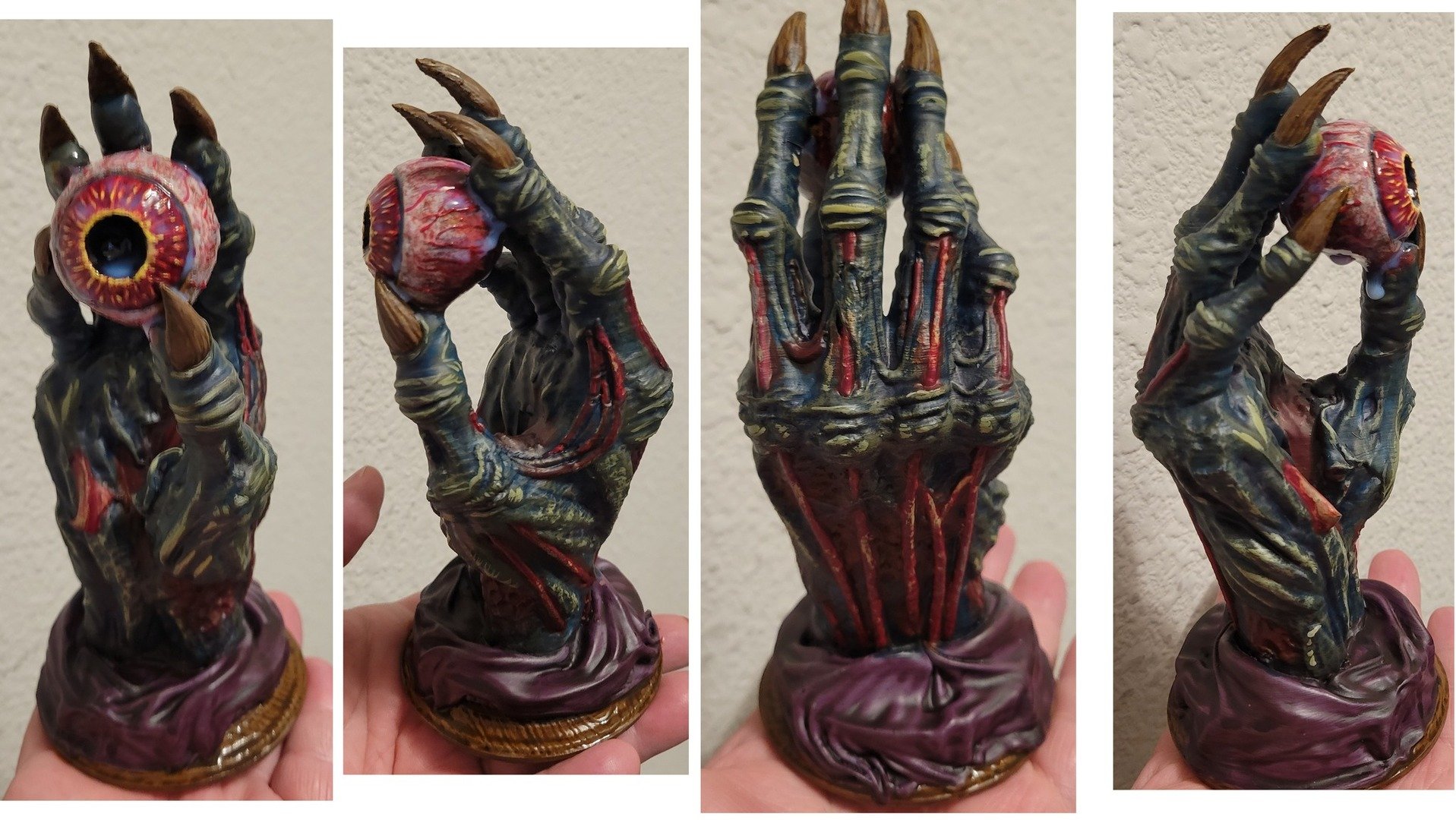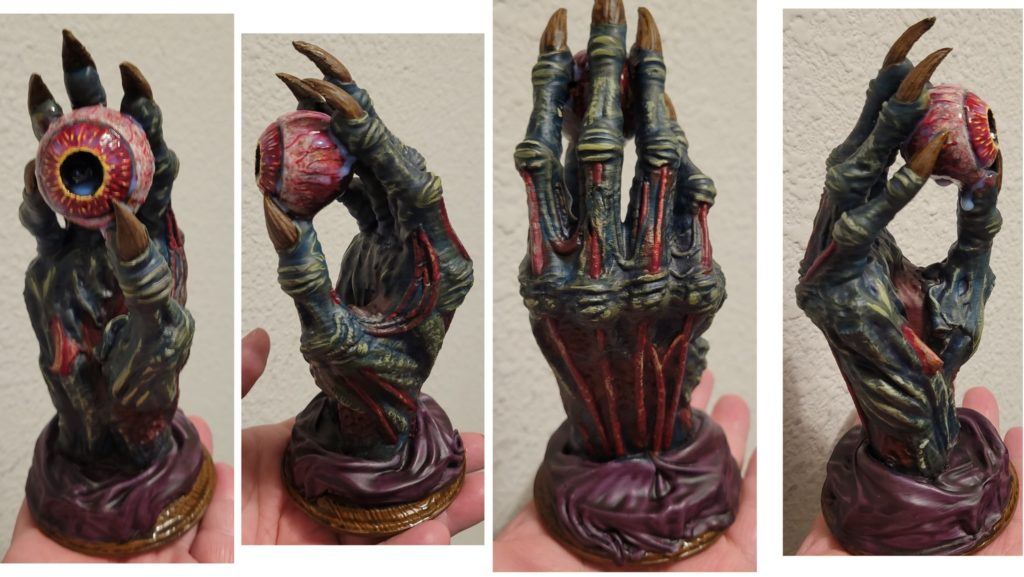 It's not an easy thing to come up with a model that's being painted more often than others but stands out nonetheless! We appreciated the color scheme and wealth of details – great job Keith! You win the $50 Voucher!
IN 2ND PLACE
The Wand of Fireballs by Alexander Douglass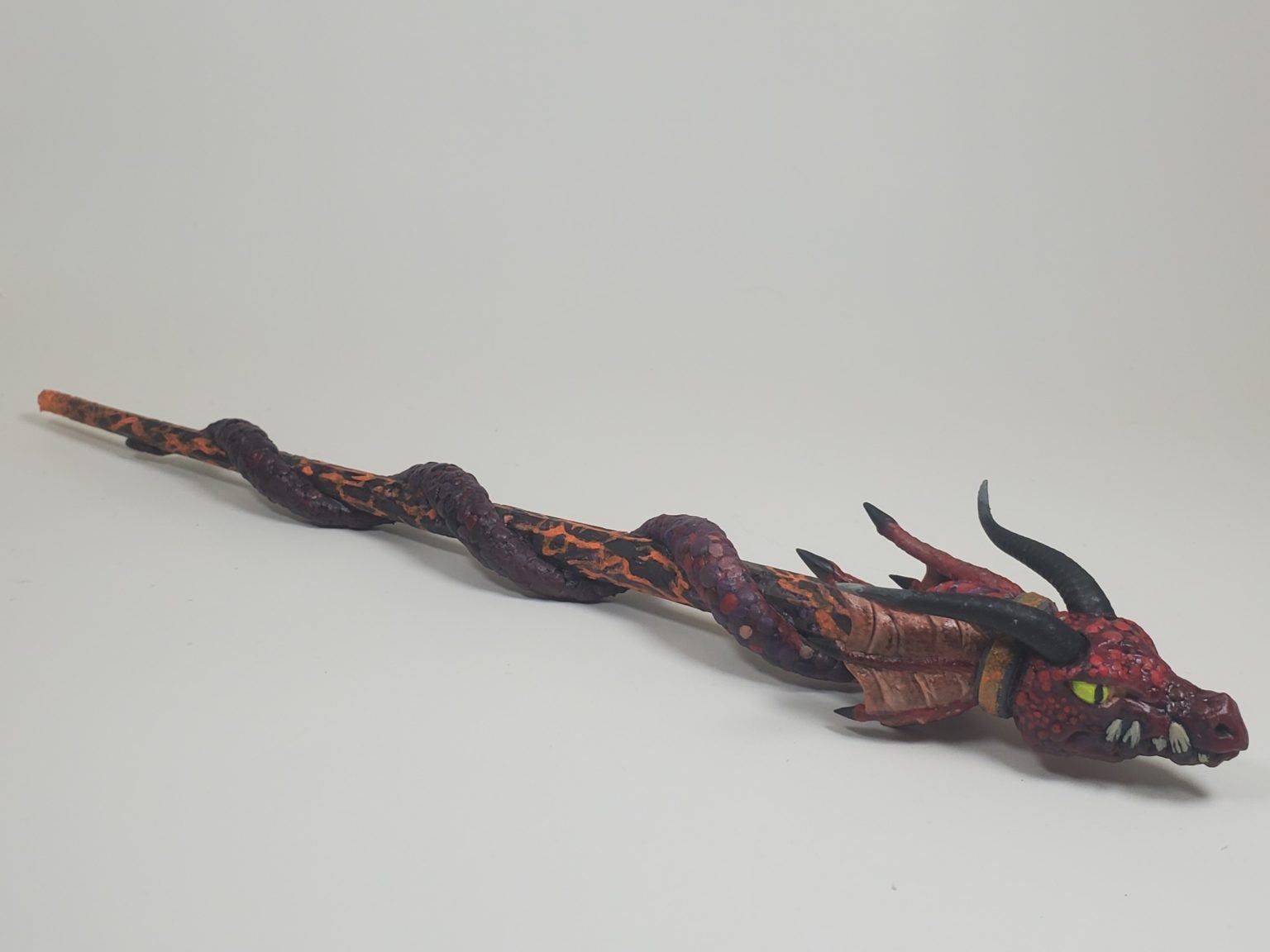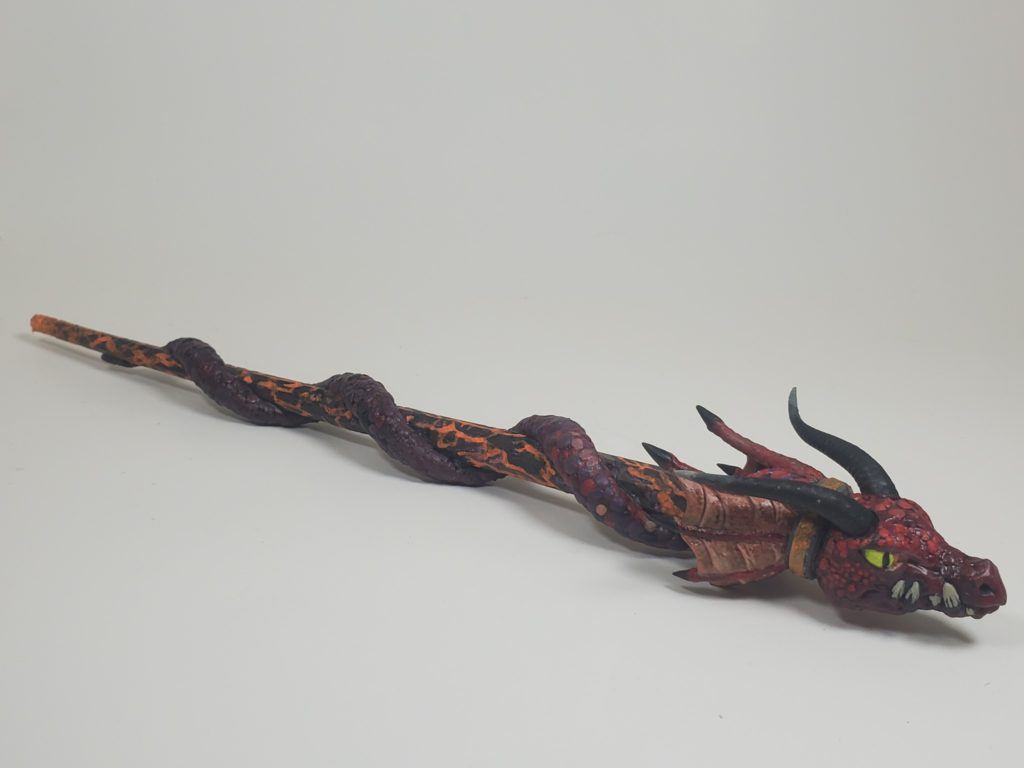 In the case of this paintjob the details caught our attention – just look at the lava effect and pampered scales! Even though the pic itself may seem a bit flat, we can clearly see the painting's mastery! Congratulations Alexander, you get the $100 Voucher!
IN 1ST PLACE
Efreeti Bottle by Diona
Unquestionably, it took a lot of effort to both – come up with this idea and set it with such an astounding realization! We highly appreciate Diona's creativity and plan for this project. On top of that, she added an additional pic, in even more presentable surroundings! Chapeau bas, Diona! The $150 Voucher is yours!
What's next?
For all the details and to claim their prizes, have all the winners contact @Kharie directly through Discord or e-mail: tpgeomarketing@gmail.com to agree on the specific prizes that are connected to the 3D printing field. The prize value should be equal to the voucher's (with the shipping cost included!). It is not possible to get the voucher value in cash.
ONCE AGAIN THANK YOU ALL FOR THE PARTICIPATION AND SEE YOU IN THE OTHER UPCOMING EVENTS!